LE GRAND BORNAND
ALPESBLACKCAB - ANNECY - > LE GRAND BORNAND
> LE GRAND BORNAND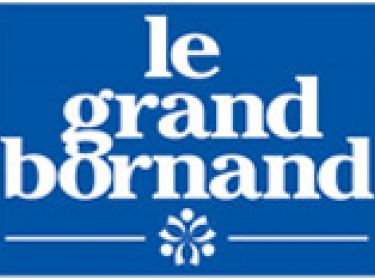 In the heart of the Aravis Mountain range in the Haute Savoie, perfectly located between Mont Blanc, Lake Annecy and Switzerland, Le Grand-Bornand offers the best of the Alps: the charm and soul of a traditional mountain village and the equipment of a foreground resort.
Not only is Le Grand-Bornand a tourist destination in the summer as well as winter, but it is also a truly charming village where Mother Nature has done her very best . The Aravis Mountains, with their summit at 2750m, form the main backdrop to the village.
The range is capped by the distinctive Pointe Percée from where green, forested mountain slopes, open to all, curve down towards the village.
Source and Information : www.france-montagnes.com
Airports Transfer, Alternative taxi, Private Driver (VTC) :
Le Grand Bornand - Genève (GVA) - Le Grand Bornand
Le Grand Bornand - Lyon Saint Exupéry (LYS) - Le Grand Bornand
Le Grand Bornand- Chambèry (CMF) - Le Grand Bornand
Le Grand Bornand - Grenoble (GNB) - Le Grand Bornand
Le Grand Bornand - Annecy (NCY) - Le Grand Bornand