ANNECY
ALPESBLACKCAB - ANNECY - > ANNECY
> ANNECY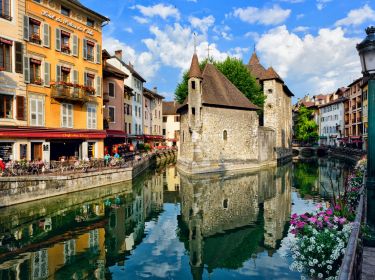 Annecy is known internationally for its beautiful harmonious landscape but also by the quality of the lake water, thanks to protection efforts for over 50 years made it the purest lake in Europe.
In this context, visitors can enjoy a wide range of sports and cultural activities, summer and winter. Water sports (swimming, sailing, water skiing, diving ...), cycling (with a secure bike lane along the lake over 40km) but also mountain activities (hiking, mountain biking, via ferrata, canyoning, paragliding ...): everything is possible!
As for cultural activities, they are rich in museums, castles, guided tours, exhibitions ...
And the pure and clear water escapes from the lake to the flowered canals that run through the "old town" (the historical center of Annecy) which gives it its picturesque appearance of "Venice of the Alps"
We offer our services from Annecy:
Service "door to door" an alternative to taxi
Private Driver (Wedding, party with friends, business)
Airport transfer, Trips all distances
Source and information: www.lac-annecy.com